8Sinn Universal Lens Support 15mm
Key features: - 15mm rod compatible - Stainless extensions - Universal - Solid attachment

---
UNIVERSAL LENS SUPPORT 15MM
Lenses are just as important as the camera itself, so when setting up your rig, don't forget to support your lens with solid and safe lens support. 8Sinn product works with cine and photo lenses. It has been created to make your working with the camera even more comfortable.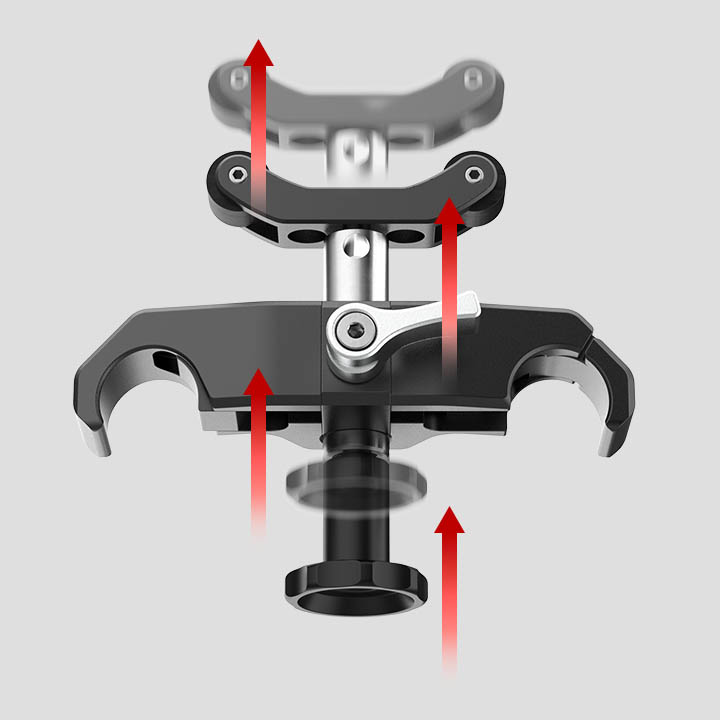 HEIGHT ADJUSTMENT
Supporting post can be easily adjusted. To set the required position, just tighten the thumb screw. Extension posts' heights differ from 10 to 35mm and can be matched to achieve the best support height for a particular lens.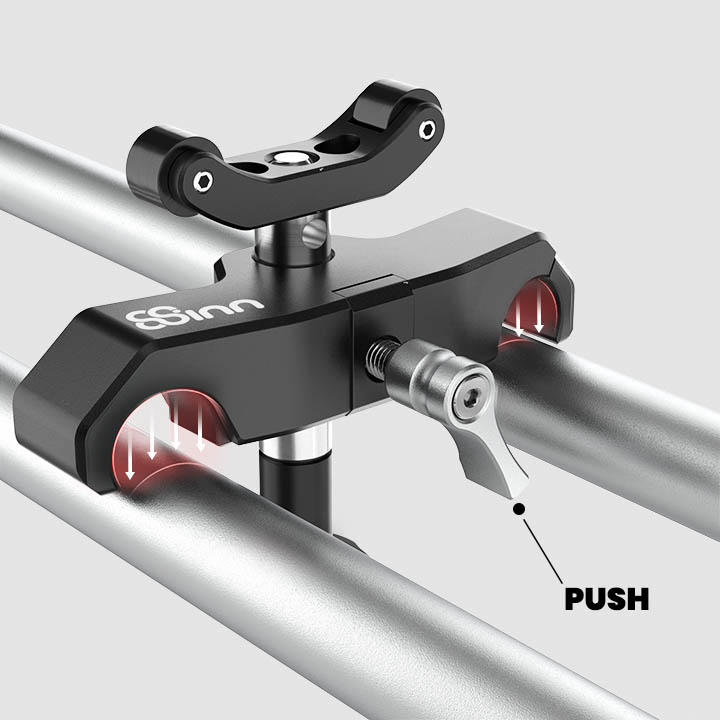 QUICK RELEASE
The thumbscrew works as a button that can be pushed to widen the 15mm rod openings. Once the openings are widened the lens support can be mounted on 15mm rods from the top. It can be dismounted the same way. (Push the button and take it off upwards)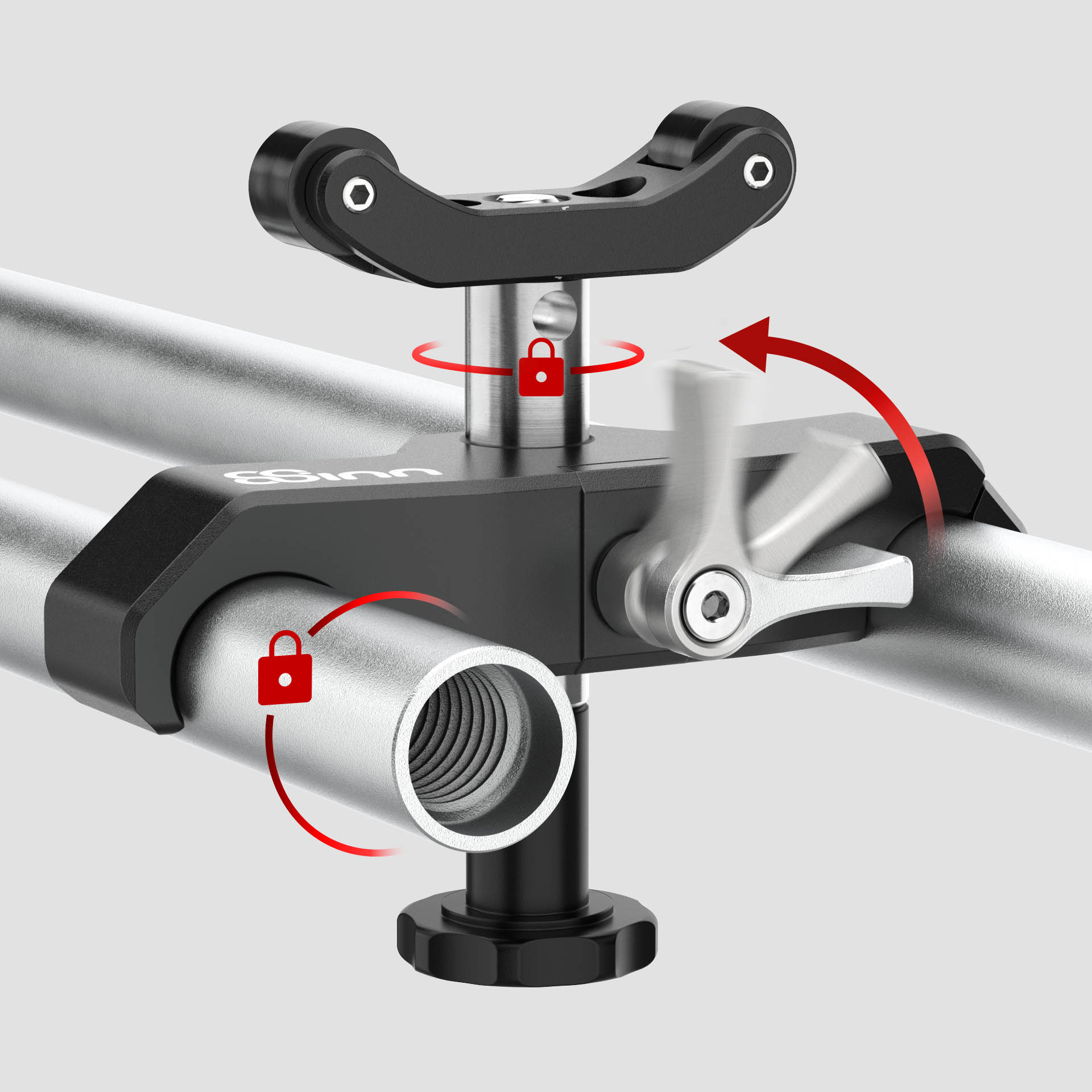 LOCK SYSTEM
One thumbscrew serves to set the extension post in place and to tighten the Lens Support securely on the 15mm rods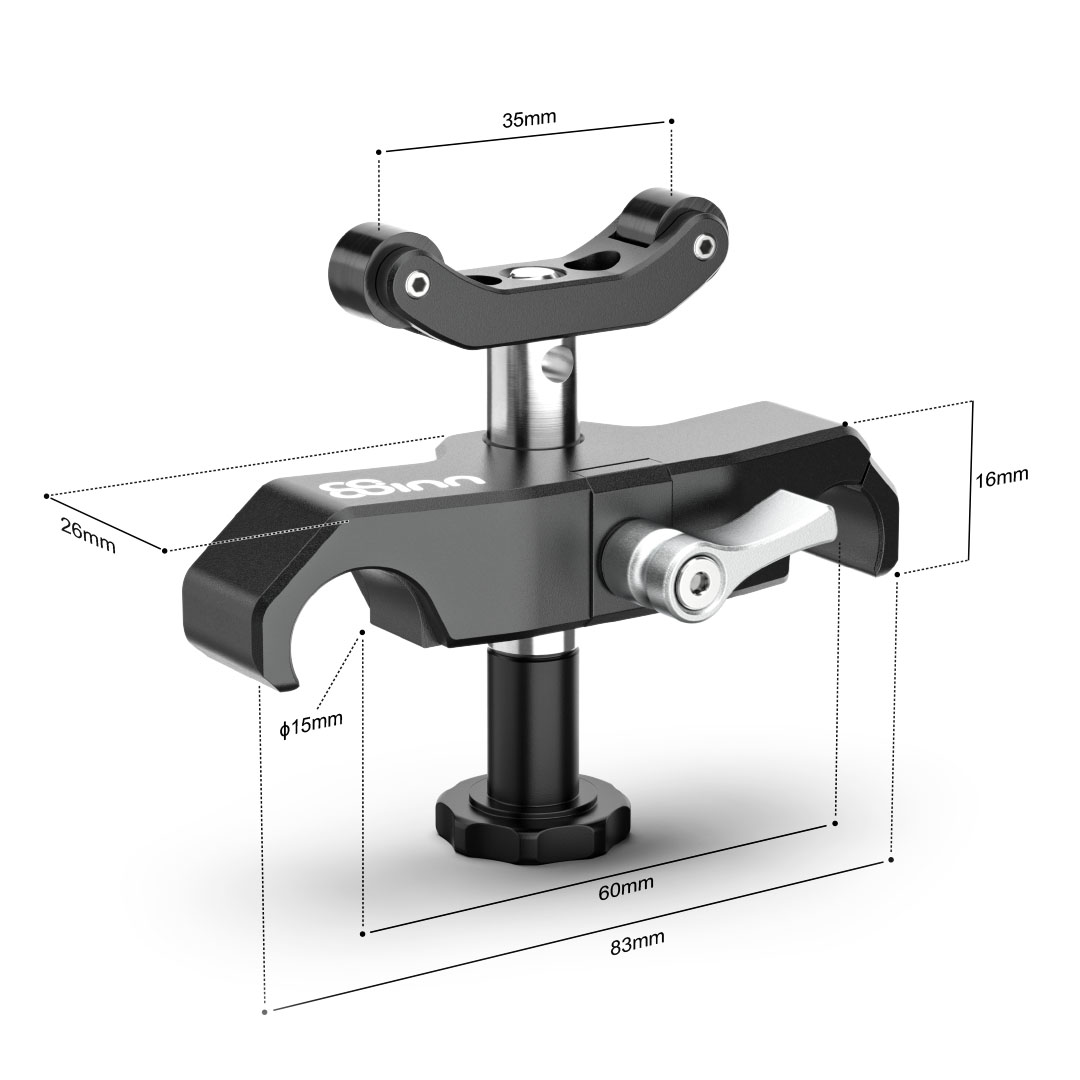 PARAMETERS
Dimensions (body only):
Height: 16mm
Length: 83mm
Width: 26mm
Weight: 46g
Main material: aluminum
Supported heights: 10 to 35mm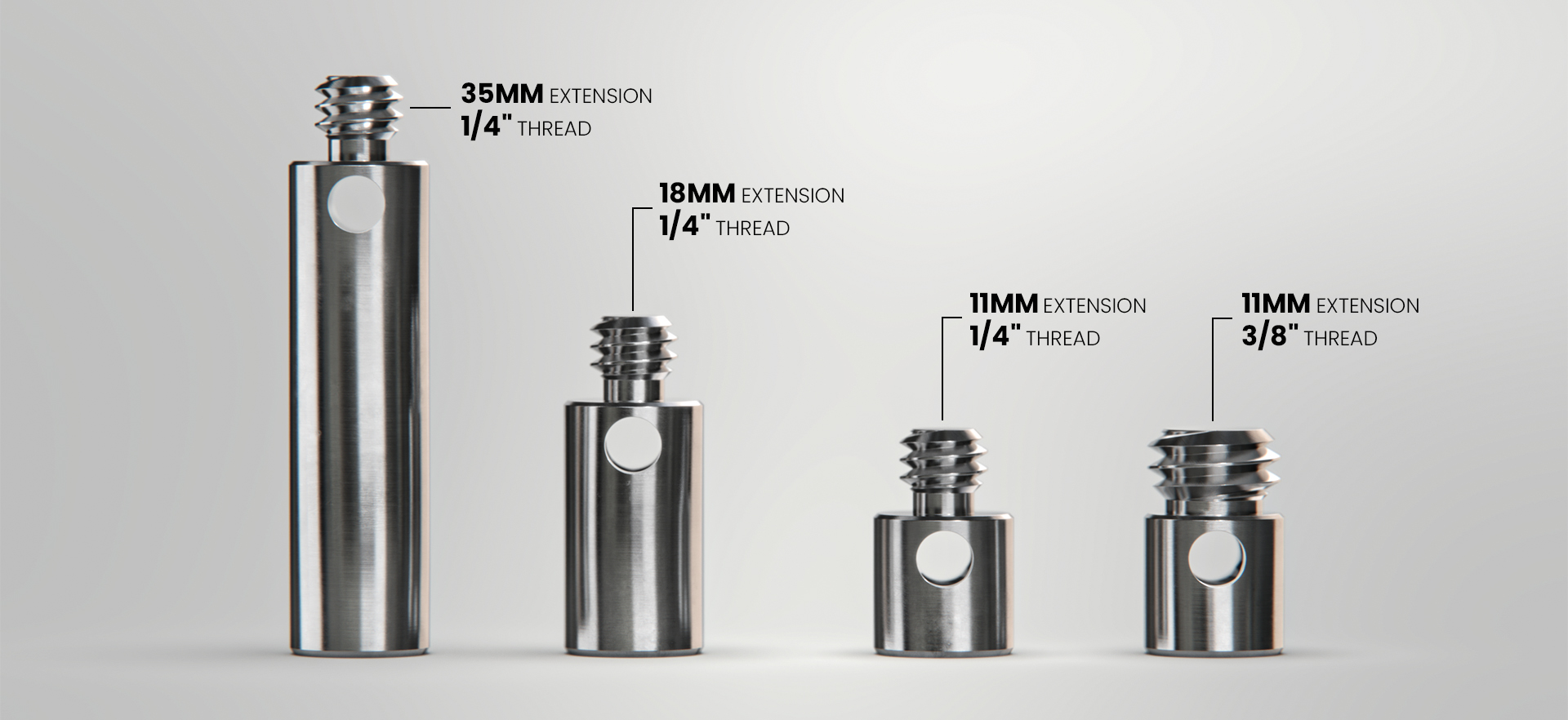 EXTENSION
Lens support holds your lenses at the correct height and because of many different extensions included, the user can freely set the wanted elevation level. The set of extensions includes the 3/8" cap for cinema lenses and a 1/4" cap for tripod mounts on DSLR lenses.
---
V-BRACKET
V-bracket is useful for all lenses without the tripod foot. Rotating the lens turns the rollers on the V-bracket and the lens is still supported.